For an appointment today, call or text (415)256-8211.
Testimonials:
"Tennis is a tough sport with lots of pounding in the body. Dr Fung has kept me on the court after years of wrist, arm and back pain. After trying numerous doctors and therapies, Active
Release Technique worked best and has kept me pain free. He now keeps most of the players at Burgos Tennis pain and injury free."
- Antonio Burgos, Tennis Coach and Executive Director of the Burgos Tennis Foundation

"On behalf of all Dominican University athletes I would like to thank you for your generosity. It is a rare occasion when someone with your talents reaches out to the community to make the lives of others much improved. This is what you do by improving the physical condition of my body. You have made it much better for me to play tennis and enjoy other activities that are physically taxing. Thank you very much!"
- Jody Hamilton
"Nothing else worked. With Dr. Fung's treatments my tennis elbow healed fast and has been fine ever since."
- Anthony Nguyen, MD, Orthopedic Surgeon
"I highly recommend Dr. Fung for his treatment of tennis elbow and other injuries."
- Kerry Mitchell, Men's 45's Canadian National singles champion
"I was a gymnast for eight years and when I was ending my career I started having severe back pains. I had weeks when I couldn't walk, couldn't sit, or couldn't stand. I was in pain day and night. I finally found out about this amazing Dr. Daniel Fung. From my first visit I started getting better. With his magical hands he aligned my back and stretched my muscles using Active Release Techniques. Doctor Fung, you are amazing. Thanks to you I can live a normal life."
- Rita Krivenko
"Before seeing Dr. Fung, I had been experiencing chronic back pain for more than three years. I had tried everything from Western Medicine to acupuncture and physical therapy. They all helped relieve the pain temporarily, but nothing seemed to make it go away or actually cure me. Finally and luckily I found Dr. Fung and within a few visits I felt better than I had in the past three years. I am confident that I am on my way to a full recovery and I am thrilled to experience a pain-free life once again!"
- Alison McKee
"Dr. Fung has been treating my elbow and I've been pain free all year!"
- Mary Carse, USTA League 4.5 team captain
"Dr. Daniel Fung is very special. His calm, patient and yet outgoing personality is a comfort to a severe tennis elbow sufferer. ART works for me as I can now play tennis without an unfortunate familiar pain. I highly recommend Dr. Fung and encourage any new comers to continue with ART treatments. Many heartfelt thanks."
- Bama Rucker
"I have been seeing Dr. Fung for over 8 years, since I developed a bad case of tennis elbow. The condition has never returned, but I have come back for treatment for other injuries—a knee that was giving me trouble, a rotator cuff strain, and whiplash from being rear-ended in traffic. All treatments have had lasting effect. Because I want to remain active, I visit Dr. Fung regularly for maintenance treatments. It's the best way I know of aging well."
- Lisa Stockwell
"I'm a competitive tennis player and play frequently. I was having severe pain and stiffness in my knee for about 2 months. At one point I was limping even while only walking. After my first Active Release Technique treatment from Dr. Fung, I was able to walk normally again without pain. With only a few more treatments, I was back to playing again. I would highly recommend Dr. Fung for injuries like this.
Dr. Fung also helped me with minor back and neck pain and made recommendations how to set up my office more ergonomically."
- Nils Gura
Powered by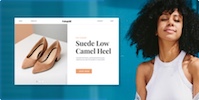 Create your own unique website with customizable templates.